News
United Way Worldwide partners with organizations like FamilyWize that share the view that the way to improve lives is by mobilizing the caring power of communities. Our long-term commitments are essential to addressing key social issues, such as promoting financial stability and independence, and improving people's health.
Please contact the United Way Agency nearest you to find out where to get your free FamilyWize prescription drug discount card. These savings cards are being distributed through participating United Way partner agencies and other organizations in their area for people with no or limited prescription drug coverage. There is no cost to you or your family for this discount card and there are no enrollment or eligibility requirements.
You can then take these reusable prescription coupons to over 60,000 participating pharmacies for discounts on all FDA approved medicines. If your local United Way is not in the list, please have them contact us if they would like to participate.
You can also Text to Get a Drug Card by texting the word "Family" to 700700. An electronic free prescription card will be sent to your phone to show your pharmacist.
St. Paul's in Holtville will be a Cool Zone Sunday's this summer starting July 5th. Each Sunday from 12pm - 5pm, we will open our doors to the public as a place -CoolZone- where people can come to cool off and enjoy light refreshments and video entertainment.
Light refrehments like: Cold Water, Tea, & Gattorade.
Video Entertainment like: Christian Videos - movies & comedian.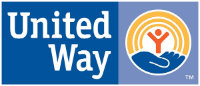 If your company would like to join the 65 others who support us in this manner, or would like more information give us a call at (760) 355-4900.
HUD Application 2016
News

|

July 25, 2016 – August 12, 2016
Posted on July 25, 2016
Funding Opportunity: US Department of Housing and Urban Development ( HUD) Notice of Funding Availability
for Fiscal year 2016 Continuum of Care Program Competition
Funding Opportunity Number: FR-6000-N-25
Primary CFDA Number: 14.267
Due date of Application: 09/14/2016
Local Due Date: 8/14/2016*
To review the Notice of Funding the General Section can be found at https://www.hudexchange.info/e-snaps/fy-2016-coc-program-nofa-coc-program-competition/
Imperial Valley Expected Application Limits:
| | | |
| --- | --- | --- |
| Description | Determined By | Maximum Amount |
| Annual Renewal Demand (ARD) | HUD approved Grant Inventory Worksheet | $175,053 |
| Tier 1 Priority | 93% of Formula for geography in COC | $162,799 |
| Tier 2 of ARD | 7% | $12,254 |
| Bonus Project | 5% | $27,751 |
| Maximum Planning grant | 3% | $5,252 |
| Total Application Potential | | $210,064 |
*Applications are due to the local IVHTF ( COC ) by August 14th at midnight
and must be submitted to United Way (2410 Imperial Business Park Drive Imperial, CA 92251).
Please send pdf e-snaps to Ken Wuytens so the application is date stamped.
For local information, please direct question to mranson@ccdsd.org or kwoods@ccsd.org
Note: The IV COC will review applications received by the due date based on HUD priorities established in the 2016 NOFA and applicant eligibilty.
Written appeal for correction of applicant eligibility determination can be submitted as directed by the COC within 72 hours of notification of COC funding decisions. Due to time restrictions no other appeals wil be accepted.
For more information about what to submit please see below:
Applicants should complete and submit all components of the Applicant Profile and the HUD e-Snaps application. In addition, please submit 1) a copy of your most recent independent audit; 2) an Annual Performance Reports for any existing HUD Contracts or monitoring letters or reviews from current funding soure; 3) a committment to participate in the COC coordinated entry system and HMIS (unless restricted by law). The scoring committee will be convened to review applications based on priorities identified on pages 7-10 of the HUD 2016 NOFA.