Union Pacific Foundation Grant Award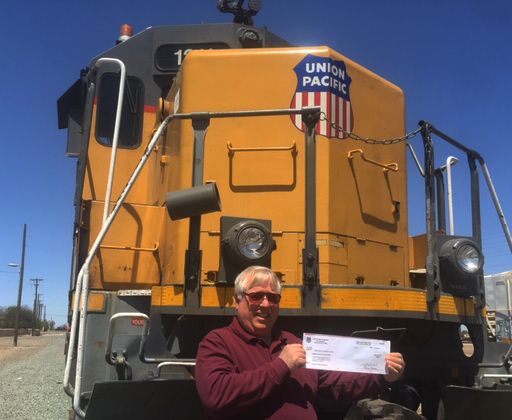 Ken Wuytens, Executive Director of United Way of Imperial County holds a grant check for $20,000 from the Union Pacific Foundation at the El Centro facility. This grant will be used in a Computer Literacy Employment Enhancement Program in a collaboration with the Sister Evelyn Mourey Center. The Sister E. Center is one of the local member agencies of United Way of Imperial County. The object of the program is to enhance the employment opportunities of participants by teaching them how to better use computer software and programs, thus making them better qualified for higher paid employment positions. Income, Health and Education are the three main components promoted by United Way. Thank you to the Union Pacific Foundation for this generous grant!!! For more information concerning this program, call us at our local office in Imperial, 760 355-4900.
There are currently no events to display.