News
United Way Worldwide partners with organizations like FamilyWize that share the view that the way to improve lives is by mobilizing the caring power of communities. Our long-term commitments are essential to addressing key social issues, such as promoting financial stability and independence, and improving people's health.
Please contact the United Way Agency nearest you to find out where to get your free FamilyWize prescription drug discount card. These savings cards are being distributed through participating United Way partner agencies and other organizations in their area for people with no or limited prescription drug coverage. There is no cost to you or your family for this discount card and there are no enrollment or eligibility requirements.
You can then take these reusable prescription coupons to over 60,000 participating pharmacies for discounts on all FDA approved medicines. If your local United Way is not in the list, please have them contact us if they would like to participate.
You can also Text to Get a Drug Card by texting the word "Family" to 700700. An electronic free prescription card will be sent to your phone to show your pharmacist.
St. Paul's in Holtville will be a Cool Zone Sunday's this summer starting July 5th. Each Sunday from 12pm - 5pm, we will open our doors to the public as a place -CoolZone- where people can come to cool off and enjoy light refreshments and video entertainment.
Light refrehments like: Cold Water, Tea, & Gattorade.
Video Entertainment like: Christian Videos - movies & comedian.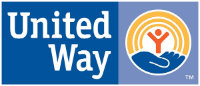 If your company would like to join the 65 others who support us in this manner, or would like more information give us a call at (760) 355-4900.
ESG Grant
News

|

June 17, 2016 – June 28, 2016
IVHTF NEWS | June 16, 2016
Emergency Solutions Grant Application
The Imperial Valley Homeless Task Force (IVHTF) will be making a joint application to the State of California's Housing & Community Development Office for its Emergency Solutions Grants (ESG) Balance of State funding opportunity. The ESG funds are intended to serve homeless persons by (1) development of Rapid Rehousing and (2) providing Emergency Shelter, Street Outreach and Homeless Prevention.
The Notice of Funding and Application materials can be found at http://www.hcd.ca.gov/financial-assistance/emergency-solutions-grant-program/
To review the, use the link # 1 below; to review the application, view links #2 & #3.
2016 ESG NOFA – (New) – (Adobe PDF)
2016 ESG APPLICATION - (New) – (Microsoft Word)
2016 ESG Excel Workbook - (Revised June 9, 2016) – (Microsoft Excel)
Locally, all grant applications are due Tuesday 6/21/16 by 4 PM
United Way of Imperial County
2410 Imperial Business Park Drive
Imperial, CA 92251
Phone: 760.355.4900
Fax: 760.355.1501
The IVHTF Evaluations Committee will review the applications and recommend up to four applications for funding no later than 6/28/2016.
For more information, please contact Orlando Johnson - ojohnson@211sandiego.org or Martha Ranson – mranson@ccdsd.org